Security Token Offerings (STOs) are the new digital IPOs for the middle class!
Hello dear readers,
Security Token Offerings (STOs) are becoming ever more popular, offering investors good investment opportunities, as well as a new way of financing businesses for start-ups and existing businesses.
Today I would like to share with you a new article from BTC-Echo on the subject of corporate financing through STOs.
Here you can find the original article in German: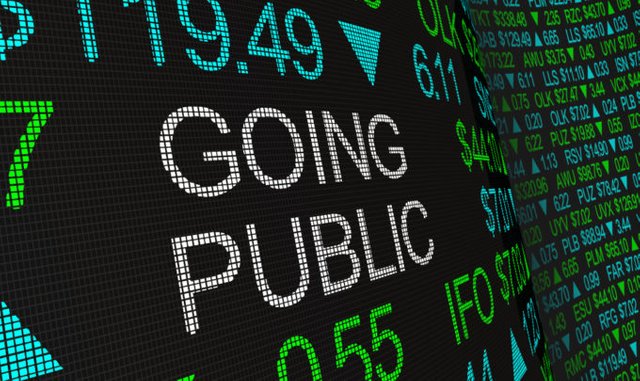 Picture Source Shutterstock and BTC-Echo
"Security Token Offerings (STOs) have received a lot of attention in recent months. The reason for this is the incredible potential that STOs have in the area of ​​corporate finance. In this guest contribution we explain how both GmbHs, which play an important role in the middle class, as well as private investors can benefit from security tokens.
The shift from classic corporate finance through stock issuance to STOs that issue digital coins brings a lot of flexibility and speed to the market. This is because, for example, digital tokens can be traded at any time of the day or night. Transactions are executed at lightning speed. In comparison, the settlement of shares in almost all brokers still takes two days.
Excellent conditions for companies and investors
In the case of security tokens, even direct trading without a broker is theoretically possible. This almost completely eliminates trading fees and makes the investment form even more interesting for investors. The right to profit sharing, which exists with some security tokens, is easily regulated automatically via a smart contract. A say is usually not available to investors with ownership of security tokens. This makes the financing attractive for GmbHs who often want to have full power of disposal in order to be able to act more flexibly. In addition, voluntary feedback or voting mechanisms may be introduced, in which companies do not have to vote, but still benefit from feedback from investors.
Another advantage of a digital IPO is the elimination of geographic barriers. Companies are no longer limited to their own country and possibly some neighboring countries when looking for investors. It will be very easy to use STOs to attract investment from Europe or even the whole world for their business.
STOs are a regulated form of Initial Coin Offerings (ICOs). Recently, however, ICOs have lost investor confidence. This is because many projects funded with ICOs made empty promises and investors ended up buying coins that were worthless. That's a pity, because it has deprived a very meaningful technology of trust. There is a strong gap between requirements of companies and investors. There was a lack of transparency and legal certainty. This problem can be solved by STOs.
Like stocks - only more transparent
In order to increase investor safety, STOs also include aspects of initial public offerings (IPOs). The security token real assets are deposited. At the start-up edeXa from Liechtenstein, ten security tokens each correspond to one real share. This strengthens investor confidence and delivers tangible assets. The token publisher can now be made responsible for his actions for the first time.
Companies that implement an STO must therefore generally follow the regulations of the Financial Market Authority. The rules and regulations are the same as companies that have to conduct a traditional IPO.
The same requirements apply, but a big advantage is the significantly lower costs and lower costs associated with creating the tokens compared to an IPO. This makes an STO much more interesting for SMEs or start-ups, who have limited financial and human resources at the beginning of their funding. Here is an IPO alone because of the millionaire fees of bankers and consultants out of the question.
Another advantage is the ability to be in direct contact with investors through direct token sales. This gives companies more feedback than at a single Annual General Meeting.
With tokens, it is also possible to have any number or even only parts of a token. This makes a token much more attractive to investors with limited budgets.
First trading venues for security tokens arise
At the moment there are hardly any exchanges where security tokens can be traded. Among other things, this is due to the higher level of regulation compared to utility tokens. Although this is still a small obstacle at the moment, it should be eliminated in the coming months due to the numerous start-ups in the sector. There are already many trading venues that are at target levels and want to officially start trading in the next few weeks.
In summary, STOs combine the flexibility of ICOs with the security and regularity of IPOs."
Best regards
Michael Thomale